Skip to Content
We at East Coast Auto Glass Are Your Auto Glass Experts!
We understand auto glass replacement isn't fun or convenient for most people, so we like to make the process as stress-free as possible. Call East Coast Auto Glass at 954-570-8775. Since 1989, our experienced and knowledgeable team has served the community with a smile. Our highly skilled team cares about your family's safety. We promise always to provide value and outstanding service, regardless of replacement size or difficulty. Whether it's our quick, quality, friendly service or the honesty and value we bring to every interaction, our customers love us. We are committed to providing you with the highest level of service, so you'll always choose us for your glass needs. Our first-time customers become our long-term customers time and time again. We are committed to auto glass replacement and to serving you with quality and value. We may not be related, but you'll feel like we're family.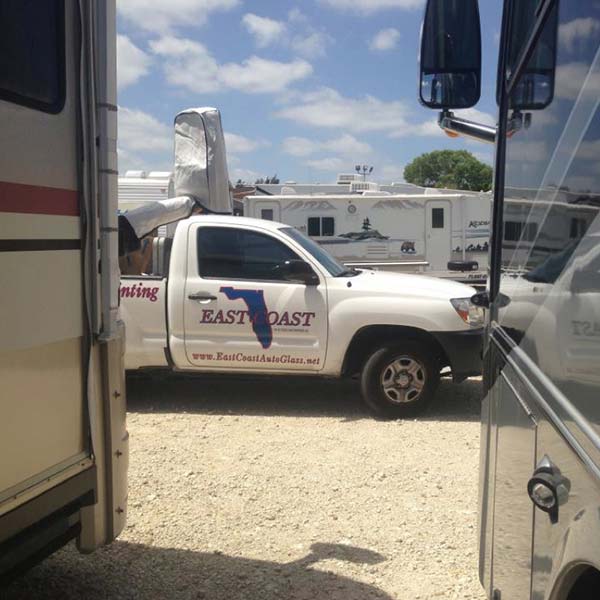 Serving You With Quality and Value
We're committed to serving you with quality and value. Besides replacing auto glass, we also:
Install window tint on automobiles as well as commercial and residential
Specialize in exotic cars and motor homes for all auto glass and window tint
Provide heavy equipment glass replacement
Replace and repair all window motors and regulators in all makes and models
Superior Auto Glass Mechanics
As a family-owned and operated company, we know the importance of customer service. We're the auto glass mechanics you can trust with all your replacement needs. We're the most friendly, honest auto glass replacement team in the area. If you can't get to our shop, we'll come to you at no additional cost. We're here to help you get back on the road as safely as possible. Whether you own an import, domestic, or high-performance exotic car, we are the place to take your car for glass replacement, window tint, window motors, or regulators. Call us for more information!
Contact Us Today for a Free Quote!